Blueberries
At forest hills farms we offer a selection of many different varietals, some of which are packed up for fresh-market sale and some shipped off for sale overseas. Here is a list of our current selection:
Duke- This early season variety is a popular choice among consumers and its' hardy nature allows it to stay fresh longer. Duke's have a beautiful light blue color and are typically medium to large in size.
Liberty- Picked late in the season, this varietal produces large, sky-blue berries that are packed with flavor.
Bluejay- This varietal is typically harvested early to midway through the season, producing medium-sized mildly-sweet berries.
Draper- A very hardy varietal that is typically harvested mid season. The yields typically consist of large, firm, powder blue berries.
Elliot- Typically our last variety to be harvested, these berries are large and firm, giving them a long shelf-life.
Legacy- This late season berry is vigorous and produces a robust blueberry flavor. The fruit are medium-large in size with a lush, light-blue color.
Patriot- An early season variety that produces large fruit and does very well in our cold, wet oregon climate.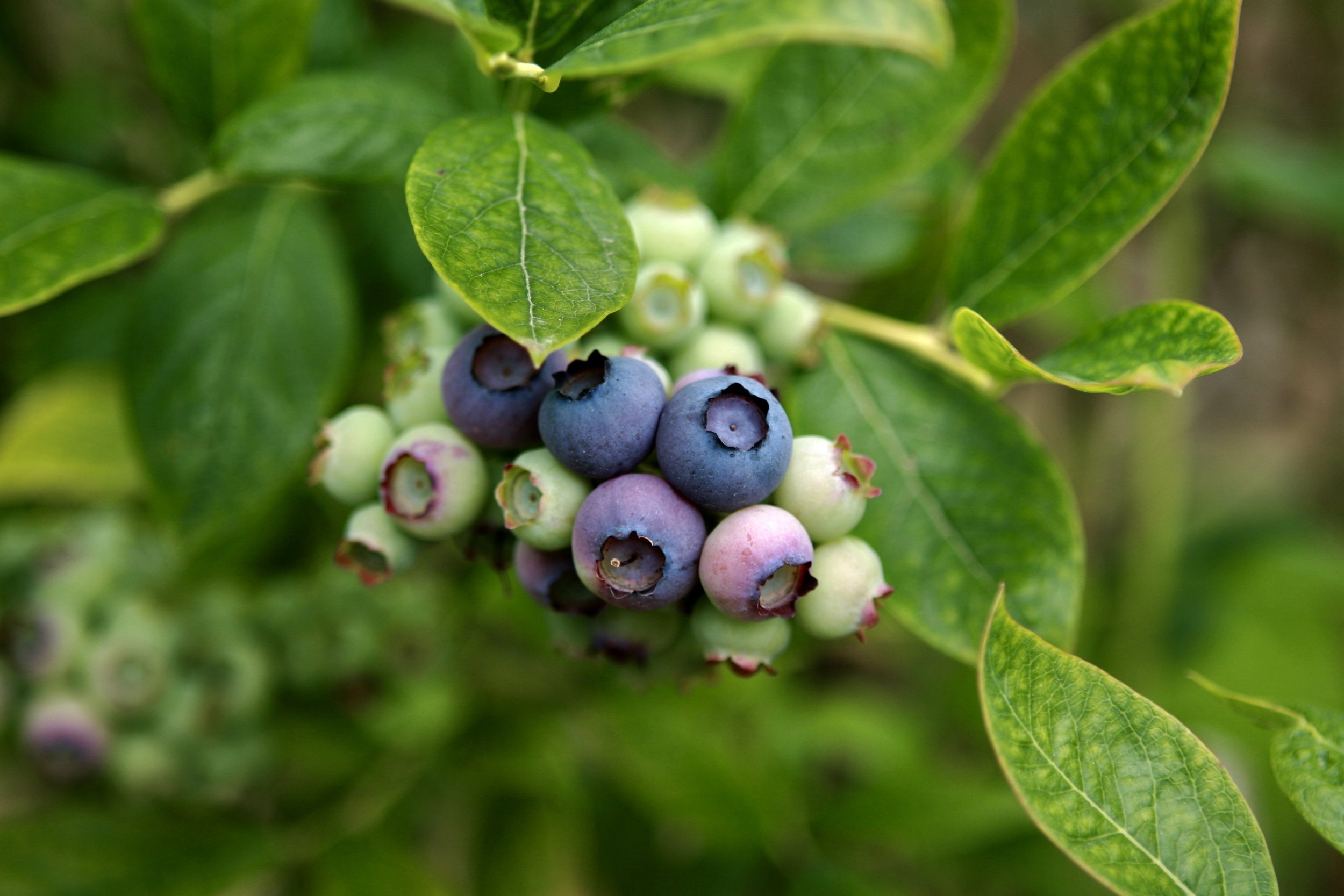 Black Raspberries
Also known as "black caps", this caneberry is packed with antioxidants and is predominantly grown in Oregon and sw washington. As one of the nations largest blackcap producers, we pride ourselves on growing quality berries. Our black raspberries can be found All across the Nation in jams, ice-cream, LOCALLY brewed beers, and mixed berry packs.